Parking is essential to efficient city planning
Imagine Copenhagen or Aarhus city centre with cars parked on all streets, sidewalks and squares. There would not be much space left for sitting in the sun outside a café or walking in the city streets browsing the shop windows.
This is why parking is an essential part of a modern city centre.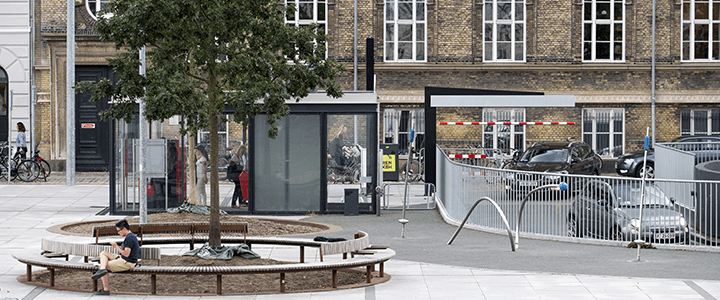 Q-Park improves the infrastructure of the largest Danish cities by offering central parking opportunities. We supply parking spaces where there is a need – near homes, workplaces, shops and experiences.
That way, we help design cities that have room for people and life, while we can all get from A to B in the most efficient way. The public sector cannot handle the societal challenge of the ever-increasing number of cars in cities by itself.
Therefore, we develop many of our parking facilities in cooperation with municipalities and public authorities. We run centrally located, high-quality parking facilities in buildings that match the city and are often convenient for public transportation.
Parking supervision ensures avaiable parking spaces
We supervise private parking areas where the owner has asked us to ensure that the parking spaces are available to those who need them.